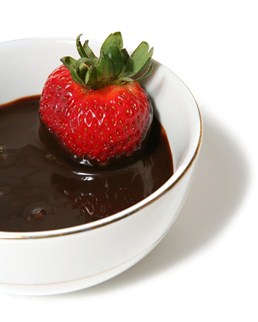 Not only will your students enjoy this assignment, but this will probably be one of the few times in your class that they can create unique dishes.
By Adam Weiner, CFSE
In honor of February, why not have a 50-minute class on chocolate dipping? Before you read further, here is a disclaimer: I am neither a chocolatier nor a pastry chef. If you are either, please stop reading. For the rest of us mere mortals, let me show a quick, easy and fun way to teach some basic chocolate-dipping skills:
1. Preparation: Mise en place is critical here. Like cooking, chocolate work requires that everything be ready to go before you start. Remind students that mise en place applies to equipment as well as ingredients. (My students somehow always seem to forget this.)
Read more...