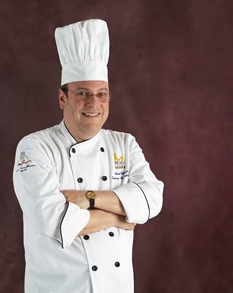 Educators attending the 2011 CAFÉ Leadership Conference shared scintillating tips that successfully motivate students. Among the biggest? Remember why you started cooking, and why you started teaching.
By Adam Weiner, CFSE
At the June 2011 CAFÉ Leadership Conference in Providence, one of the hot topics was how to keep students motivated. We had instructors from England, Canada and all parts of the United States, and this was identified as a universal problem. Interestingly enough, it was an issue for high-school, vocational, college and culinary-school instructors.
Here are some of the ideas from the 50-Minute Classroom roundtable discussion, as well as other lectures and informal discussions:
Read more...