The Bologna Accord and Its Effects on American Higher Education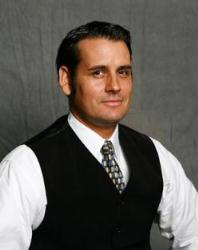 America has been slow to respond to the growing competitiveness of a global economy. Yet ensuring open access to economic success among global citizens remains a constant.
By Paul DeVries, M.A.Ed.
The Bologna Accord (also known as process) is one of the most significant reforms of the European educational system in living memory, one that seeks to standardize curriculum and postsecondary credentials throughout the European Union (EU). From a holistic perspective the Bologna process has two primary objectives: (1) to standardize college credits and undergraduate and graduate degrees that are understandable and recognized in European and international countries and (2) to establish a quality assurance system that will maintain minimum standards throughout the participating countries.
The Bologna Accord, with its initial goal of internal (within the EU) fluidity for its citizens, has now become an institution with global influence. American higher education, for many years, viewed Bologna with little regard for legitimacy; however, given that complete implementation was scheduled to have occurred in 2010, America must now recognize that Bologna is probably the most far-reaching reform of higher education ever undertaken.
The Bologna Process started in 1999 as an internal policy agenda that sought to construct a European higher-education system, one that would promote resident flexibility and mobility between its 46 member states. Bologna also aimed to increase the vocational prospects and international competitiveness of all its participants, thus securing future economic success whilst limiting the negative effects of a fragmented national system of governments.
Additionally, the declaration included a condensed three-year baccalaureate degree. This abridged-degree format is parochial in nature, focusing predominantly on workforce-related qualifications and those skills required by a global citizen. The three-year-degree program, or in colloquial terms, "Bachelor Bolognese," may well mandate that the United States reconsider its own ubiquitous and enduring four-year bachelor's-degree program. The European three-year degree omits the traditional general-education component, arguing that its K-12 student experience is much more academically challenging and progressive when compared to the American equivalent.
Over the last decade the United States has increasingly been looking at its internal educational system as a means to successfully compete within the global community. The contemporary construct of the American educational system lacks two rudimentary elements: second-language requirements (K-12 and postsecondary) and an internationally based curriculum. In addition to these elements the United States also lacks consistency amongst its heterogeneous institutions, both in K-12 and postsecondary. The confluence of these elements has led America to seriously consider the implications of the Bologna Accord, which has the potential to minimize the global competitiveness of its students whilst impeding future economic growth.
The Bologna Accord, with all its faults, contains within it an implicit outcome, one that distills to the international desirability of North America from both a labor and academic perspective. Specifically, desirability references how international students perceive American education from an employability standpoint, during and after college. If America were to lose its educational luster, it could, as stated by the Institute of International Education, suffer a domestic shortfall of nearly $14.5 billion—the amount of money spent each year by international students on such items as living expenses and other peripheral expenditures.
In addition to a fiscal deficit, American institutions (specifically postsecondary) could also lose the international students who contribute to the academic knowledge pool through research and other institutional positions. International students moreover assist campuses by enhancing institutional diversity, creating a much more mindful and dialectically aware student body. It should be noted that, according to the American Council on Education in 2006, enrollment of international students in America grew by 17%, compared to 29% in the United Kingdom, 46% in Germany and 81% in France.
From a global context the importance of the Bologna Accord is hard to underestimate. The accord has the potential to fundamentally revolutionize contemporary models of education. Dependent of the success, Bologna could force international countries to seriously reconsider how their educational systems are constructed, increasing the focus on vocation rather than the traditional isomorphic stance of general education.
America, whether due to naiveté or institutional delineation, has been slow to respond to the growing competitiveness of a global economy. The European Union, on the other hand, has been proactively working to cement its place as a global entity. During a meeting in 2005, representatives from Bologna participant nations agreed upon four external components that should be integrated into the accord: a didactical dissemination of information regarding the accord to international countries; to increase the number of non-European students attending EU academic institutions; collaborative activities that would benefit both European and non-European countries; and, finally, to encourage the exchange of ideas to facilitate a more homogenous global educational system. Although empirical evidence has yet to determine the full impact of these initiatives, findings do indicate that the Bologna Accord has gained global recognition, supporting Europe's emergence as a global normative power.
Despite Europe's rise as a leader in globalization it would be unwise to hastily dismiss America's international attractiveness. American higher education has a number of programmatic attributes that continue to entice international students. Domestic postsecondary education remains accessible to a broad range of students, including members of traditionally underrepresented minority and low-socioeconomic groups. America also continues to provide open access to a liberal education and tertiary research centers, which may symbolize the nation's most competitive edge, allowing it to maintain standing as a preeminent figure in global education.
As globalization continues to expand and influence the American education system, one constant remains: that of the necessity to ensure continued open access and the creation of global citizens who are better able to traverse the world in search of economic success.
---
Paul DeVries, M.A.Ed., is an assistant professor at Johnson & Wales University's College of Culinary Arts in Charlotte, N.C.
Additional Info
topics:

Food Trends

Organization:

Johnson and Wales University College of Culinary Arts
back to top