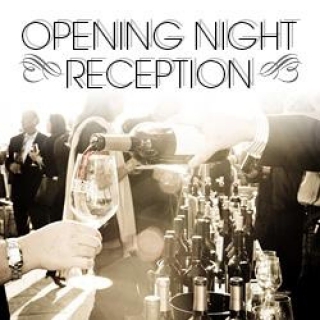 Tasting Stations
02 May 2016
The opening night reception at the CAFÉ Leadership Conference is really special!  You will enjoy dishes created by the Kendall faculty and students and get to vote on a People's Choice!
Tasting Stations Include:
Idaho Potato Commission: new ideas for favorite dishes
Wisconsin Milk Marketing Board: broaden your tastes
Unilever Foodsolutions: makeover of a familiar dish
Dole Packaged Foods:  enhanced flavors using purees
National Pork Board:  tips and tricks
National Honey Board:  sample beverages and appetizer ideas
National Mango Board/National Watermelon Board:  carvings and tastings
National Lamb Board:  beyond fine dining
National Aquaculture Association:  remember the taste of Red Drum
Guittard Chocolate:  desserts abound
Lipton Tea:  always refreshing
VerTerra:  new, biodegradable dishware that is absolutely beautiful
BONUS!!! Lunch focus will be on AgriBeef (Friday) and seafood from Alaska (Saturday) and a special break with feature olive oil tastings.
Combine great, innovative dishes with terrific programming for foodservice educators and it equals the 12th Annual CAFÉ Leadership Conference hosted by Kendall College in Chicago!
Hotel rooms at the Allegro are almost totally booked.  Let the CAFÉ know if you are having problems booking a room.  We'll try to offer some suggestions.
Food & the Media Arts 
We are very excited about our fall event, September 30-October 2 in Denver which will be all about the relationship between the media arts and our foodservice offerings.
Open to both chefs and chef educators, this weekend will wrestle with the challenge of how to make something look good AND taste good!  What are the new techniques in branding our programs and/or our restaurants and/or ourselves!
You will hear from editors, publicists, designers, photographers, bloggers, and social media experts.
And we are arranging an afternoon "field trip" to a hot new property.
AWARD WINNERS 
The winners are....................................
Stay tuned for next week's announcement of the 2016 Award winners!
CAFÉ CALENDAR
May 23, 2016, Deadline for Emmi Roth/WMMB cheese contest

May 27, 2016, Hotel Cutoff for the 12th Annual Leadership Conference

June 23-25, 2016, 12th Annual CAFE Leadership Conference, Chicago, IL
September 30-October 2, 2016, Food & Media Arts Workshop, Denver. Open to educators and chefs
February 10-12, 2017, Fifth Annual Deans and Directors Retreat, New Orleans
Leave a comment
Make sure you enter all the required information, indicated by an asterisk (*). HTML code is not allowed.